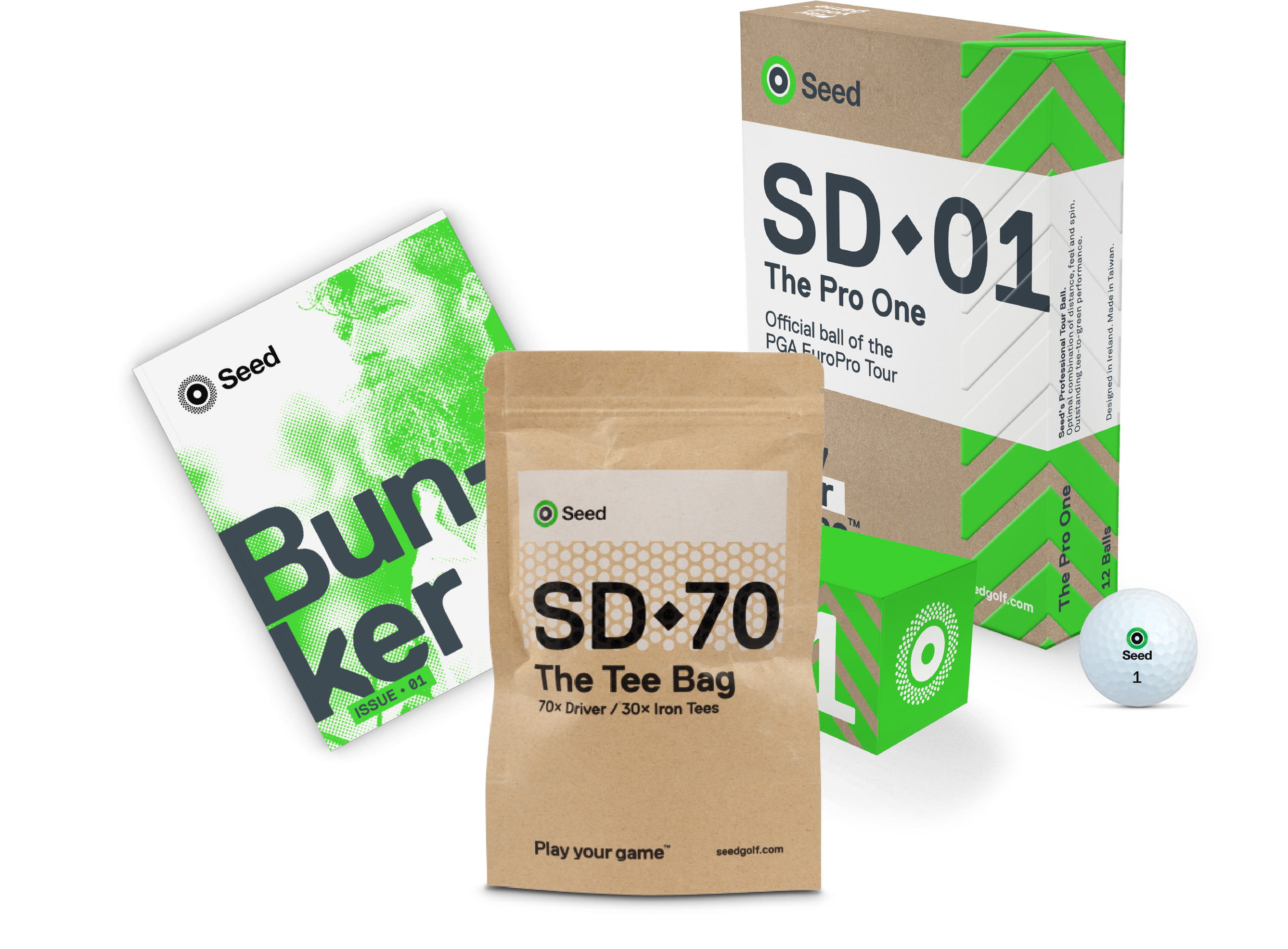 The SD-01 Trial Pack Subscription
1 DOZEN, DELIVERED
A perfect intro to Seed.
Includes our Bestselling SD-01 ball, a FREE Tee Bag + Bunker mini-magazine. Too good to be true? Try it out yourself and let us know!
£20/DZN | ADD
Here's what you'll get...
First delivery
£20
| | |
| --- | --- |
| 12 | SD-01 |
| | The Pro One Golf Balls |
| 1 | Free SD-70 |
| | The Tee Bag (100 Tees) |
| 1 | Free Bunker Mag |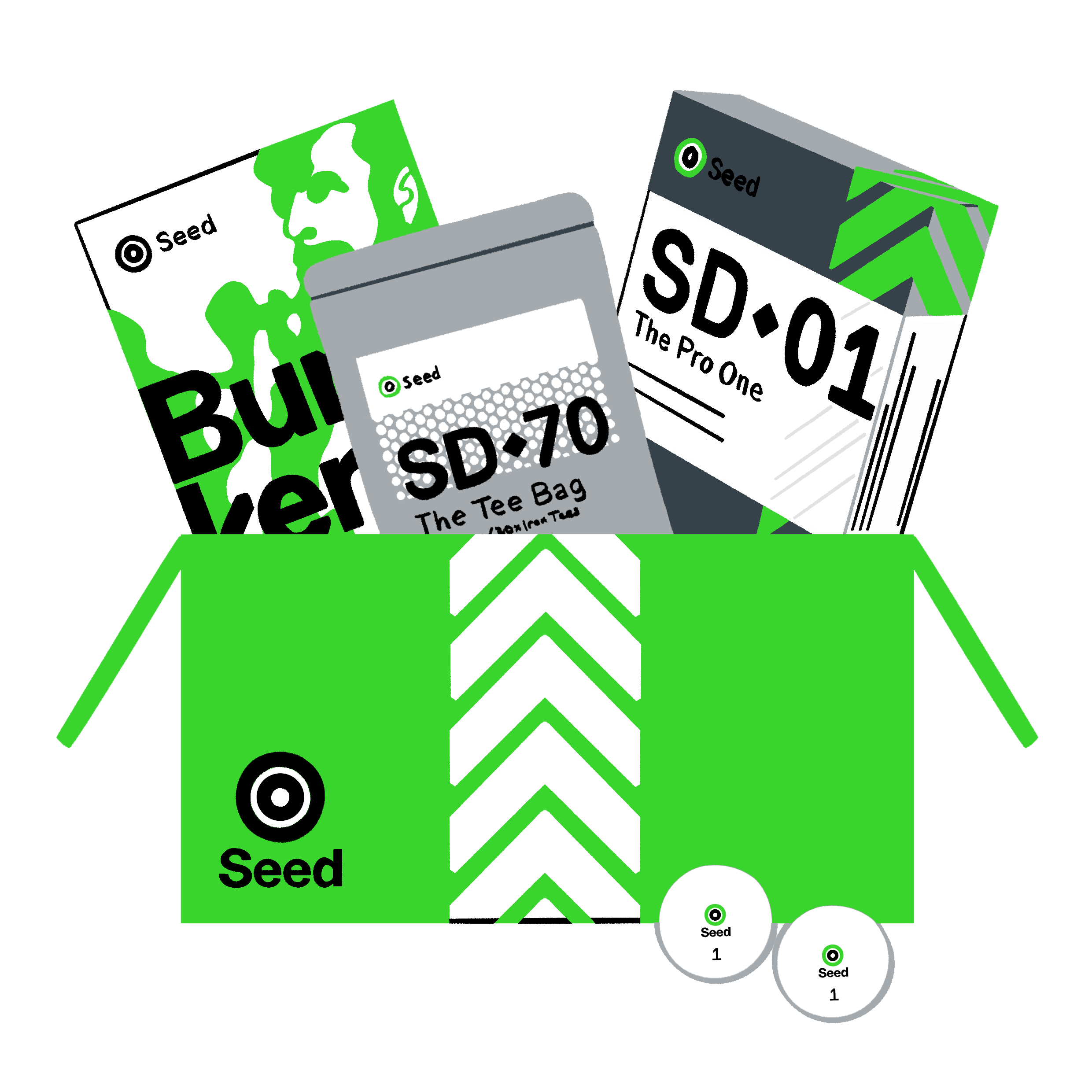 Following delivery(s)
£25
| | |
| --- | --- |
| 12 | SD-01 |
| | The Pro One Golf Balls |
| 1 | Free Bunker Mag |
Start with a dozen, and we'll keep them coming for as low as £15 per delivery + £4.97 shipping
Build a delivery plan to suit you or buy the box. You choose
We're flexible. Change your ball type or delivery frequency whenever you want
Not just Balls..
Check out our Eco-Golf Bag and umbrella range designed responsibly for any conditions.
View Collection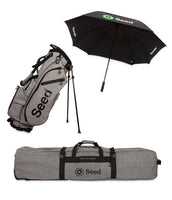 Two Ways To Buy
Delivery Plan gives you a regular delivery at our best price

Buy Now is a normal once-off purchase with no ongoing commitment
Delivery Plan
Get our best price always, delivered when you want. Cancel at anytime, no fees or charges.
Build Your Plan
What the FAQ?
Do I have to sign up to a Subscription Plan, or can I Buy Now?
There are two ways to buy from Seed. You can Subscribe for an ongoing, regular delivery and get them shipped as and when you want, or you can place a normal 'once-off' internet purchase. To do that, just click on the Buy Now button on the balls page (or click on Subscribe if that's your preferred option).
How does the Seed Subscription work?
It's simple. Just choose the ball you want and when you want them and we'll ship them straight to your door. There's no joining fee and we won't charge you anything until your order has shipped.
How do I change products in my subscription?
You'll have to create an account by clicking the account icon in the top right hand corner of the site. Once your account is created, login>manage subscription>edit beside items and simply add the product you want and delete the old product after.
If I do Subscribe, what is your cancellation policy?
You can cancel/pause/modify at anytime, for any reason with just a few clicks. Jut log into your My Account page, and click on Manage Subscription. We hope you stay but we don't make it hard to leave.
Do I have to sign-up for a dozen every month?
No. You choose when you want balls delivered. Once a month, once every two months, once every three months… it's up to you. You can adjust whenever you want also.
What are the benefts of joining?
You get access to the lowest possible ball prices without having to buy in bulk. You decide when you want them and we'll deliver them straight to your door. You'll save money and feel like a genius out there.
Which ball should I use?
The ball market is very confusing, but we've simplified the whole process.
There's 4 choices that cover everyone (and you can change at any time):
– Incredibly Low Priced Distance Ball : Seed SD-15
– Amazing Value Tour/Professional Ball : Seed SD-01 or SD-02
– Soft Feel Tour/Professional Ball : Seed SD-05
How long does it take to get my order?
Not long. We ship all our orders either via Hermes in the UK. That means faster shipping times and no adding taxes or duties to worry about. 
– Standard shipping usually takes 2-3 working days.
– Express shipping Orders before 2pm cut-off delivered the following working day, often before 12am

FREE SHIPPING on orders valued £50 or over.
Once your order has been processed, you will receive a shipping confirmation e-mail and tracking code.
Can I order a sleeve of three?
No. Our balls are packaged in dozen boxes as this is a more convenient order quantity for regular shipments (and it reduces the prices we charge).
Can I gift a subscription to a friend?
Yes. No problem. Just enter in the shipping details of the giftee in the checkout
Let customers speak for us